What they are and how to wear them...
Fall 2013 Fashion Collections are now available,
so its time to start thinking about what look we want to have
and get prepared for Spring!!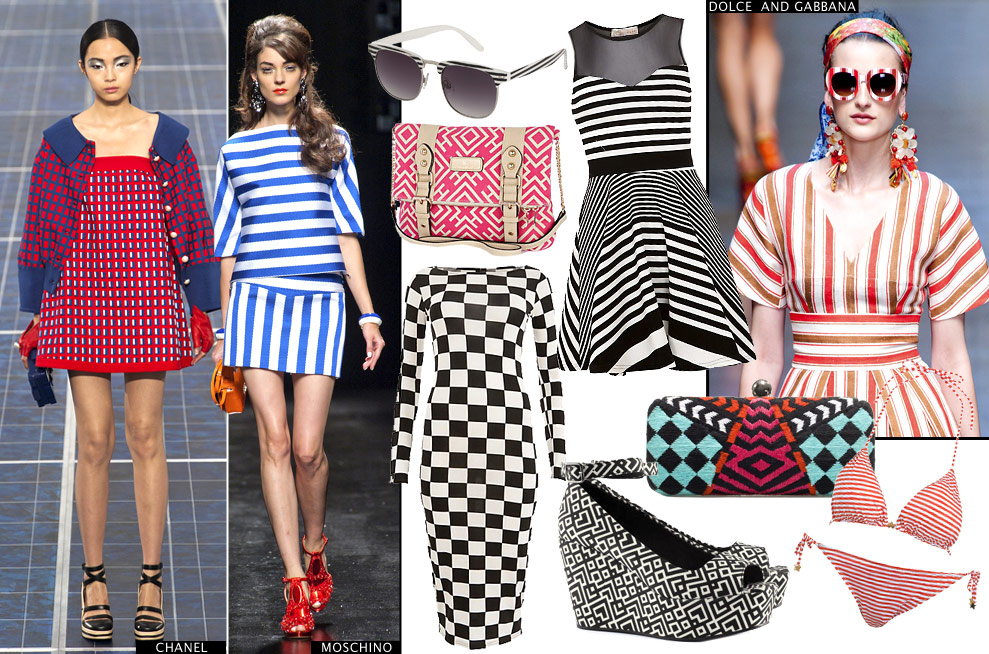 To achieve this look, wear a striped or checkered dress, if you don't want to go so bold, add an item that is stripy.
This enables you to follow the trend but in a subtle way.
Tip: For Spring its all about combinations so for this why not try and layer stripe on stripe?


This new trend is a look that breaks up the outfit in the middle, shops tend to sell tops that show the above the bellybutton, so why not try it?
Bearing in mind, if you have an athletic/boyish shape, this will be perfect on you, separating your top and bottom half, creating a slight curvy shape.
Tip: For the perfect look match it with a high waisted short or skater skirt!


Spring is the season for florals!
So go ahead and buy tops/dresses/bottoms with bold floral prints!
Tip: For floral addicts... try mix and match this floral look, this will give you the bold statement you may be looking for or if not, why not go full floral?


Over-sized ruffles are this year really fashionable, they make a strong statement that enables you to stand out!
A Must Have for this year!!
White shoes, and especially heels are definitely THE fashion trend for 2013. With it being neutral, you can wear it with everything you like!
PLUS it is very hard to go wrong with a beautiful pair that can last a long time.
Tip: For a perfect look combine it with a colorful/striped or patterned look!